Do you run a "Best of" contest in your community or are you considering doing so?
If you're familiar with these types of contests, you know they're great for social media engagement and building a following, as well as improving your relationships with the nominees.
For the nominated businesses, it can also mean more customers and solidifying their standing in the community as one of its best. But did you know these types of contests can also be an incredibly strong stream of revenue for your organization?
At VoterFly, we've helped chambers and other community-entrenched organizations make a sizable amount of revenue with their contests.
In this article, we'll walk you through what we've learned and how you can turn your "Best of" contest into recurring revenue in several ways.
What Is a "Best of" Contest?
"Best of" contests bestow awards on the "best" businesses or organizations in your area. The winners can be chosen in several ways including:
Crowdsourcing / popular vote
Through a panel of judges (committee voting)
Community-led nominations that are then scored by your board based on predetermined qualifications or interviews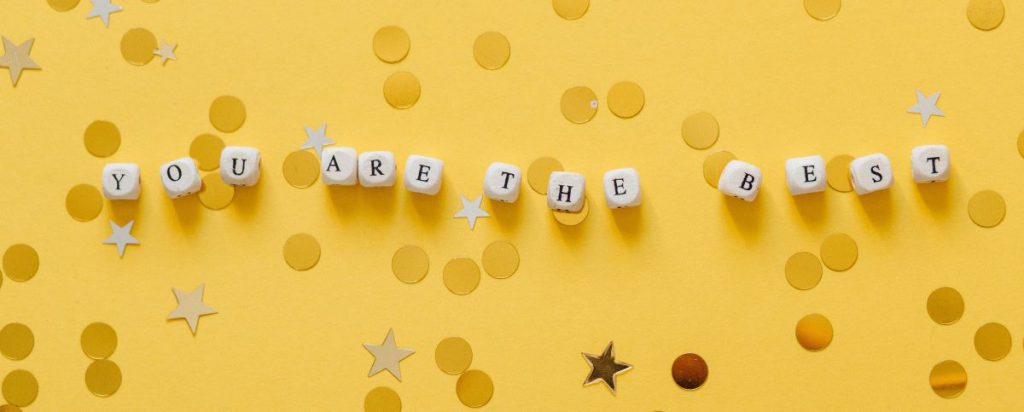 For engagement purposes, crowdsourcing / popular vote is the most commonly used way to select winners.
These types of contests can be run through social media or physical votes can be cast at a central location. But these ways require a lot of administrative work and can bring scrutiny in contentious situations.
Using third-party technology can streamline the process, make it more engaging and lucrative.
What many people don't realize is that "Best of" contests can be excellent sources of revenue in the time leading up to the contest and often beyond its end. Here's how:
Possible Revenue Streams for "Best of" Contests
Ad Sales
Ad sales bring in solid revenue for your event, but only if you have strong traffic and views.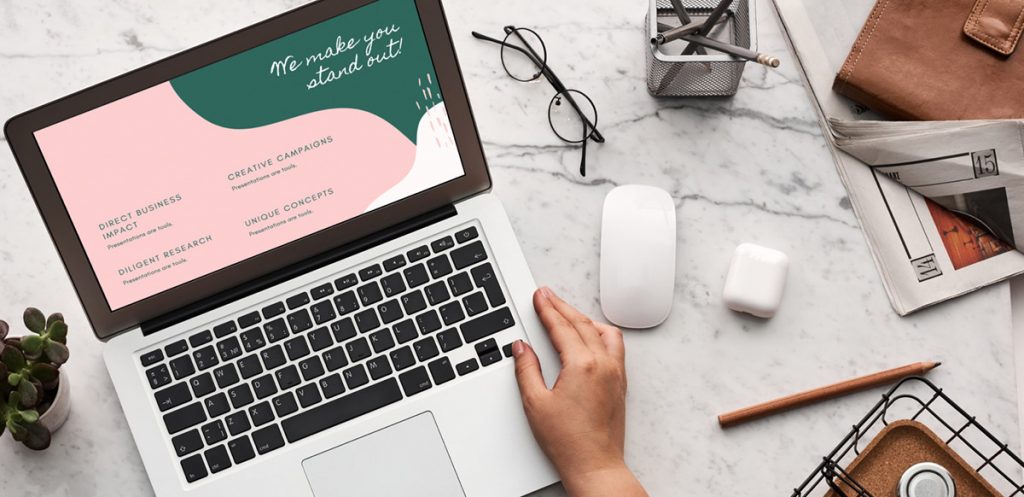 Whether you sell ads in a virtual or paper program, on a website, or on a landing page, potential advertisers all want to see numbers of "eyes" (or hits) before investing any money in an ad.
They'll expect to understand the audience demographic and exposure they will receive.
That's why it's incredibly important if you want to attract large advertisers that you're able to offer them impressive traffic and the type of views that will translate into a strong return on their investment.
At VoterFly, for instance, we offer a high-traffic site providing businesses with a TON of visibility.
Even in small markets, it's not uncommon to get 100K+ views in about 40 days. That's a great selling point for potential advertisers. To maximize your revenue from ad sales, you'll need to show them reliable and realistic numbers. If you don't have them, work with someone who can supply them for you.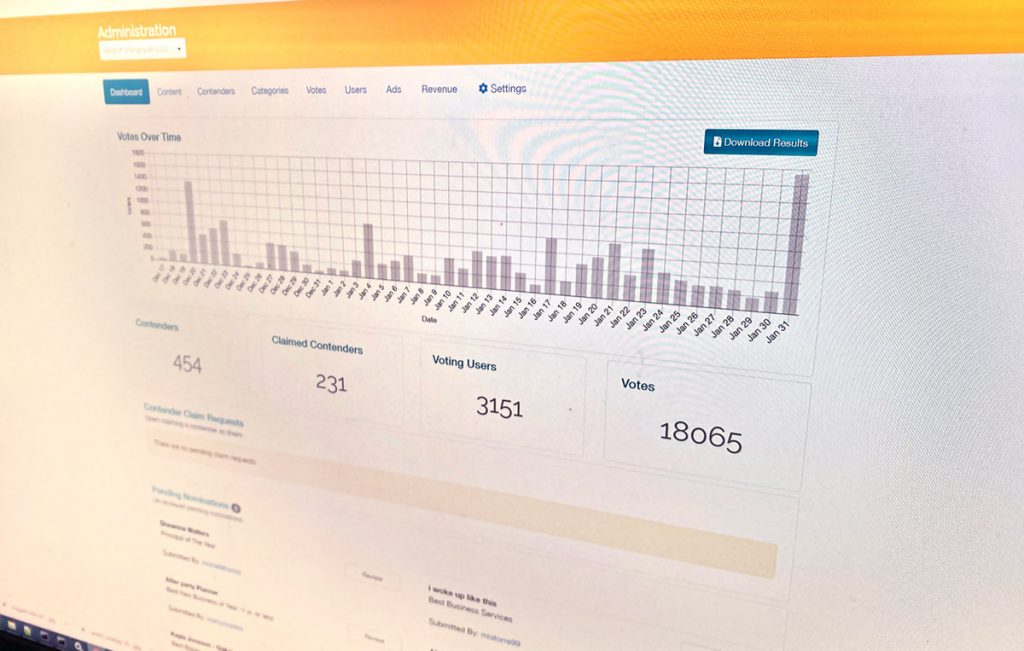 Cost of Ads
Maybe you're wondering how much you can raise with ads and what you should be selling them for. There are a lot of variables on what you charge for ads including:
Your community
Level of exposure you're offering
Size of the ad
Medium / type of ad
Placement
Knowing that there are several variables, let's explore an example of what you could raise:
Let's imagine you had a "Best of" contest with 25 categories. You then sold ads in half of the categories, including 10 small ads at $40 each and 2 large ads at $60 each. Plus, you had a single all-category ad that you charged $750 for.
Your revenue from ad sales would be close to $1,300 before adding in sponsorships!
Also, "Best of" ads are often easier to sell (with higher conversion rates) because they aren't the typical business card type of ads. Advertisers can exhibit a much more human side by congratulating nominees and / or giving viewers of the ad a special discount to try their goods and services.
If you want to estimate what you could raise with ads, consider the following:
How many categories would you award?
What percentage of categories do you think you could sell ads in?
What will you charge for each ad (consider size and placement, a large ad in a hot category or place will command more than a smaller ad)?
If you're using software to run your contest, make sure all revenue is configurable through the system. You'll cut down on administrative challenges if you do.
Now that we've covered ads, let's discuss another source of revenue for your contest: sponsorships.
Sponsorships
If you have a company that wants to sponsor (or partially sponsor) your event, you must provide them with a lot of exposure. If you don't, be assured they will only sponsor (you) once. Making sure your sponsors' logo is prominently displayed can be a lot of work.
You can sell sponsorships of the event as a whole or a particular category award. For instance, if you have a "Best non-profit" award, a business with a "give back" culture, may want to sponsor the award. You could even sell naming rights sponsorships on some of the categories.
Finally, partner with a vendor that gives your sponsors good visibility. VoterFly allows sponsorships that display the logo on all pages and email communications ensuring your sponsors get the views they signed on for.
Speaking of visibility…
New Chamber Memberships
Another way for chambers to increase revenue through "Best of" contests is through visibility.
When you host a contest, you not only get more visibility for nominees, advertisers, and sponsors, participants look at the chamber differently as well. They see the chamber as a community convener, bringing together people in a happy celebration to honor "the best." This improves morale and introduces (or reinvigorates) fond feelings for the voice of business.
Often, that means an increase in new membership when contests are run, better retention numbers, and possibly the return of lapsed members.
Most organizers also experience an increase in social media followers and names on email lists. When these tools are leveraged properly, it is possible to turn those followers and list names into future members through smart nurture campaigns and digital marketing.
Members Versus Non-members
This is a question we're often asked at VoterFly – should we host a contest for the whole community or just a "Best of" for our members? While this is entirely up to you, there are advantages to allowing any business in your community to be nominated.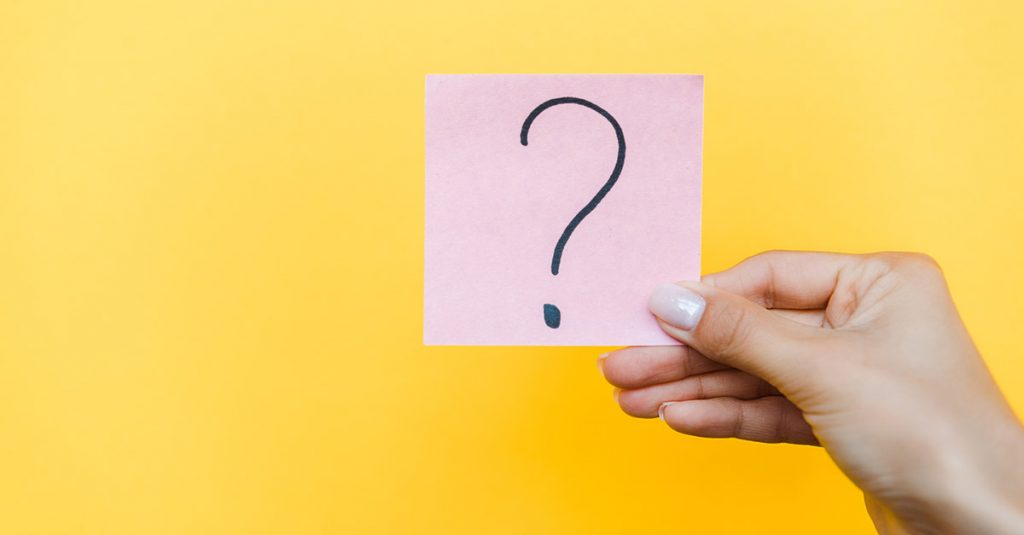 First, you can acquire new members from non-Chamber members that are nominated or doing the nominating. It will also feel like a much more connected and inclusive contest.
If you make membership a requirement to be nominated, you could have fewer categories or not as much competition. However, a membership requirement may inspire someone to join. You just need to be careful that the contest doesn't look "fixed" to favor those who do or make anyone feel tricked if they join and don't win.
Some chamber professionals offer bonuses if they require membership to participate. In those cases, they may require an entry fee to be nominated that comes with free chamber membership. Including the membership in the fee then gives the chamber a year to show the business value. Hopefully, they'll renew the following year.
Downstream / Future Revenue
In addition to future revenue from dues, there are a few other downstream revenue sources that are worth mentioning: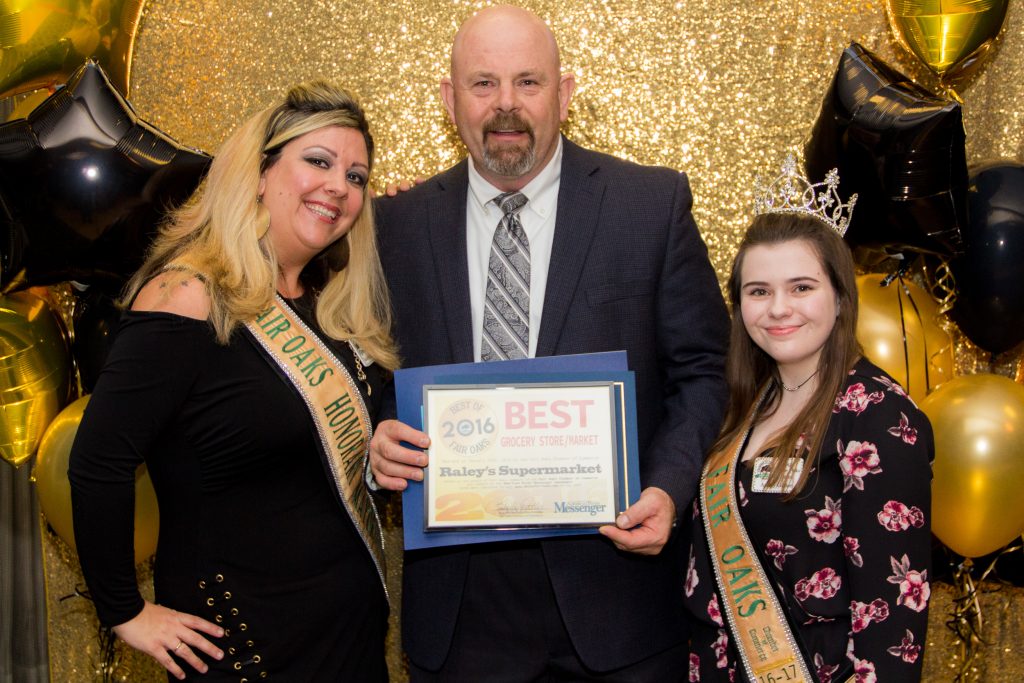 Events
Every "Best of" contest stirs the community and most chambers receive unexpected connections and communications from local and neighboring businesses. Plus, when sponsors and advertisers receive referrals and increased revenue, they're likely to want to work with you again through future events. They will begin to see your operations as a good return on their investment.
City Guide
Your "Best of" contest doesn't need to end in an event / awards ceremony or unveiling on social media. You could create a city guide with a "Best of" listing / section for additional revenue opportunities.
Marketing
Another option is to sell window decals, banners, video / photos, and other promotional opportunities to "Best of" winners and / or nominees. Sure, they'll receive a lot of free marketing and bragging rights, but you can also offer additional high-profile paid advertising for winners.
In summary…
If you've added up the costs to host a "Best of" contest and you're wondering if it can work in your budget, don't worry. Contests needn't be a loss leader to get member engagement. There are many ways you can use these types of contests to improve your revenue streams and bolster your chamber budget.
At VoterFly, we can help you do it easily, efficiently, and in a way that your audience will find engaging and stimulating. Talk to us about this and additional revenue ideas today!